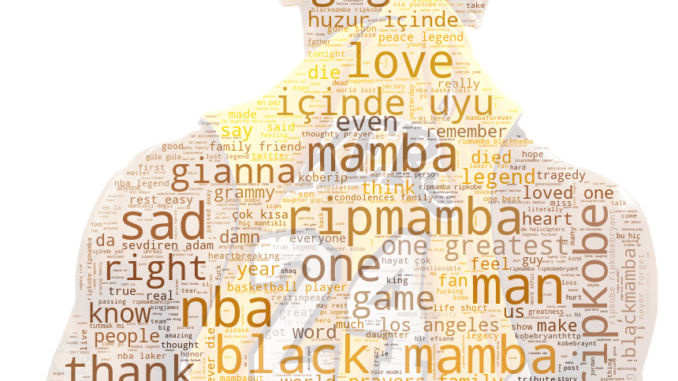 It is almost too easy to remember Kobe's feats on the basketball court. He possessed unbelievable dedication to the game and wanted to master his craft. I would argue that it is just as important important remember him as a father, an entrepreneur, and a creator.
An article about Kobe in Grantland actually got me initially interested in basketball analytics. The piece talked about how Kobe's missed shots lead to more offensive rebounds and scores than anyone else. This was the result of something that was not quantifiable at the time.
It seems like many of Kobe's off the court impacts are similarly difficult to quantify. He has touched lives, not just through basketball, but through mentorship, film, and countless other outlets.
With Kobe's passing, I wanted to show how other people remembered him, not just as a basketball player, but also as a man. I took all of the tweets after his death and visualized them. I took the most commonly used words associated with him and made a word cloud. (Code and image located here: https://github.com/PlayingNumbers/Remembering_Kobe )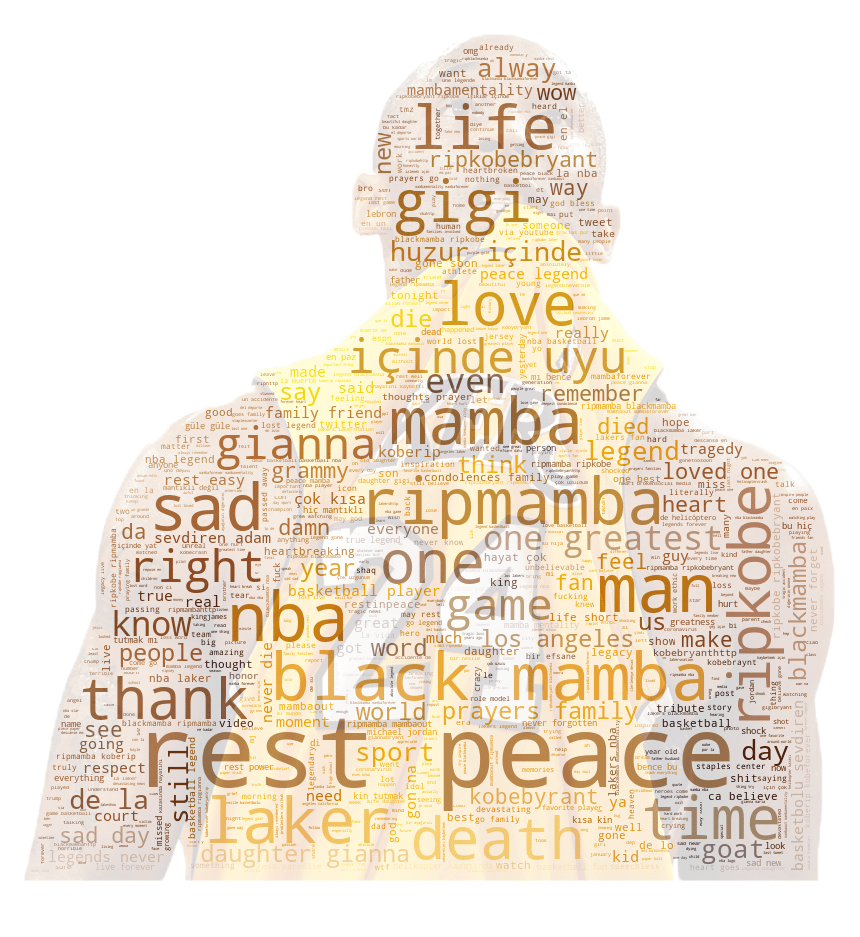 Although word clouds are an imperfect science, many things pop out at me. First is the outpouring of love for him and for his family. Second is impact that he had on basketball. Finally, there are words and phrases in multiple different languages; these show how much of an impact on the globe he had.
I, along with many others, will mourn the loss of Kobe and his daughter Gianna. I hope that this visual will help to remind us of the tremendous impact that he had on us in life and in passing.